Apartment Building - Purchase - Saarbrücken
Die perfekte Kapitalanlage, um Ihr Geld sicher anzulegen!
Beschreibung:
6 Wohnungen und eine Gewerbeeinheit in Saarbrücken-Schafbrücke.
Das Gebäude umfasst insgesamt ca. 185m² Wohnfläche, 152m² Gewerbefläche und befindet sich auf einem 287m² großen Grundstück. Renoviert/saniert wurde das Gebäude zuletzt im großen Umfang, ca. 1962 von dort an wurden regelmäßig Renovierungen durchgeführt.


Das Gebäude bietet dank seiner zentralen Lage und einer top Infrastruktur, ein sehr positives Zukunftspotenzial. Die Wohnungsgrößen bedienen exakt den Markt, somit fällt die Vermietung leicht. Das Erdgeschoss bietet zahlreiche Möglichkeiten, zuletzt wurden die Räumlichkeiten von einem Malerbetrieb genutzt.

Renovierungen:

Umbau 1994
EG Werkstatt/Garage: Umbau 1994
EG Wohnung: 2012 renoviert inkl. Bodenbeläge, inkl. Küche
OG Links: 2016 renoviert inkl. Bodenbeläge, inkl. Küche
OG Mitte: 2020 renoviert inkl. Bodenbeläge + voll möbliert
OG rechts: keine Renovierung
DG Links: 2015 teilweise renoviert
DG Rechts: 2019 renoviert inkl. Bodenbeläge + voll möbliert.

Renovierungen: Elektroarbeiten: Immer wieder überarbeitet.
Heizung: 6 Etagenheizungen: 1993, 1995, 2003, 2007, 2019, 2020
Fenster: überwiegend Kunststofffenster doppelverglast, Alu-Einfachverglast
Dach: ca. 1962

Die Mieteinnahmen:
35.280,00€ p.a.
Bruttorendite inkl. Kaufnebenkosten - 6 %

Die Aufteilung:

Erdgeschoss:
EG Werkstatt/Garage 152m²
EG Wohnung 28m²

1.Obergeschoss:
OG Links, 1-Zimmer-Küche-Bad, 26 m²
OG Mitte,2-Zimmer-Küche-Bad, 46 m²
OG rechts,1-Zimmer-Küche-Bad,33 m²

Dachgeschoss:
DG Links, 2-Zimmer-Küche-Bad, 27m²
DG Rechts,2-Zimmer-Küche-Bad, 25m²
Energieausweis:
Year of construction:

1923

Final energy demand:

215,9 kWh/(m²*a)

Energy Performance Certificate (for Buildings):

According to construction

Energy Certificate:

G

Energy pass valid until:

13.05.2031

Main fuel type:

Gas

Year of construction according energy pass:

1923
Sonstige Angaben:
Energieausweis:
Bedarfsorientierter Energieausweis
Energiebedarf: 215,9 kWh/(m² a), G
Energieträger: Gas/Strom
Baujahr: 1923
gültig bis 13.05.2031

Provision:
Die Maklerprovision in Höhe 3,57% inkl. 19 % MwSt vom Kaufpreis ist mit Abschluss des Kaufvertrages verdient und fällig. Der Makler ist auch für den Verkäufer provisionspflichtig tätig.

Hinweise:
Bitte beachten Sie, dass dieses Angebot anhand der uns vom Eigentümer zur Verfügung gestellten Daten und Unterlagen erstellt wurde. Trotz aller Sorgfalt können wir für die Richtigkeit und Vollständigkeit der Angaben keine Gewähr übernehmen.

Verbraucherinformationen:
Online-Streitbeilegung gemäß Art. 14 Abs. 1 ODR-VO: Die Europäische Kommission stellt eine Plattform zur Online-Streitbeilegung (OS) bereit, die Sie hier finden: ec.europa.eu/consumers/odr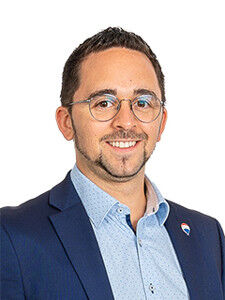 Michael Schäfer
REMAX Immo-Experten Bous
+49 15254129700
Sie wollen mehr erfahren?
Wenn Sie uns eine Nachricht über das Kontaktformular senden, melden wir uns schnellstmöglich bei Ihnen: